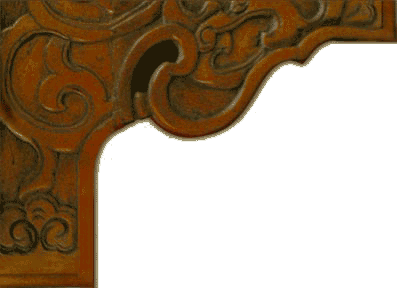 THE FIRST BOOK!

"Eric Henning has done something unbelievable. He has

condensed years and years of performing experience into a little over 50 pages of text. It is an "easy read" because he is a good writer. I felt as if he was sitting in my living room and we were talking to each other after 'sessioning.' " 

- Paul Green  

columnist, The Magic Menu

by Eric Henning

50 pages, PDF ONLY.

$30 Worldwide

Performing magic is not just about tricks, or even about marketing - sometimes, it's the little things that make all the difference! The things the magic books leave out: 

- The best shoes in the world for strolling magicians

- How to put together a wireless P.A. system for under $100

- How to routine a restaurant act for maximum impact

- The two things that most performers forget to rehearse

- An amazing giveaway item that costs only 3 cents - 

        complete with a killer routine

"Just received your book, Tips and it is great. Some great ideas and thoughts. Thanks for the great advice. Also I can't tell you how great Pseymour the Psychic Pfish is, unbelievable reactions. Thanks, Thanks and Thanks for sharing such a great idea."                                        - Bob T.

"The 10,000 hours that YOU have put into your craft really show. Your professional presentations and work ethic are making an impact not only on the East Coast magic world, but also in the professional magic world.

Thank you for your attention to detail, and your passion for crafting beautiful presentations that merge elegant techniques with thought-provoking historical storylines.

It is a pleasure to watch you grow in the art of magic.

Your friend and mentor,

Jeff McBride"

This site and all its text and images Copyright (c) 2003-2012 Eric B. Henning. All Rights Reserved.

= COMING SOON =

Direct from Kapital Kidvention!

The New DVD!

"A Dime a Dozen: 

How to Go 

From Usual to Unique"

About Eric Henning

Eric Henning is a working magician who has been performing for forty years. He has performed on three continents in two languages, from the streets of Paris to the The White House, where he performed for President and Mrs. Obama at their 2010 Halloween party.

This was one of six Presidential events over the past ten years.

 Eric was a columnist for 
The Magic Menu
 ("The Financial Wizard"). His magical writings have appeared in 
M.U.M
, 
GENII
Magazine, 
MAGIC
 Magazine, The Electronic Grymoire, 
Behind the Smoke and Mirrors
and 
The Secret Art Journal.
 His magic web site is 
www.HenningMagic.com
= Coming Soon! =

THE NEW BOOK!

Direct from Kapital Kidvention!

"101 Free (or Nearly Free) 

Ways to Grow Your Entertainment Business"